Our strength is our passion for work!
K-SOL Ltd has been operating in the IT sector since 2001, the year of its foundation.
The company is involved exclusively in the design and production of software systems on various platforms and utilises the most modern technologies.
The research and development phase plays a very significant role in our productive process; we give a lot of importance to the initial phases of a project because we believe they have a remarkable effect on its eventual success.
Throughout the years we have alternated between consultancy commitments and the production of turnkey packages for our clientele with the realisation of products designed and produced by us for the ICT market.
For us, the development of new products is a natural consequence of experience gained in the field. In fact, the products we have created have originated from significant experiences in the Project Management field and in the development of Geomarketing applications.

We offer Project Reader for the visualisation of project planning realised with Microsoft Project. Its inexpensive price and ease of use have allowed us to compete in the global market starting from 2003, the year in which the first version was released. At the current time Project Reader is available for Desktop Windows.

Iso4App is an isolines service. Iso4App offers isochrones and isodistances on car-ways, cycle-ways and pedestrian-ways and marine isodistances. You can use Iso4App online service directly at iso4app.net website or you can integrate this service with our Rest or Javascript Api on your appilcation for your business needs. Marine isodistance information at nauticaldistancemap.com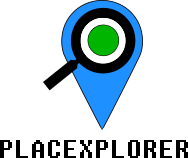 Placexplorer is a free Android app. Placexplorer detect your position finding your preferred places (Bar, Restaurant, Atm,...) near you. Placexplorer is the only app tha can find places by travel time. You can specify your mobility (walking, bike, car) and the maximum time in minutes that you want to spend to reach the places. Placexplorer in seconds show you the reachable city map area and the places in it. Placexplorer uses the real street map, so you are sure to reach places in record time. Placexplorer on Google Play Store
Thank you for visiting our website!
The support team